By Mitch Kanter, Ph.D.
March 2nd, 2011
Most of you have probably seen or heard some of the highlights of the recently released 2010 Dietary Guidelines. With respect to healthy meal patterning, the Guidelines heavily stressed the inclusion of nutrient dense foods in the diets- foods that give you lots of nutrients, and not a lot of calories – foods such as fruits, vegetables, whole grains and eggs. The Guidelines also indicate that we should de-emphasize the use of solid fats (mainly saturated and trans fats), simple sugars, refined grains and sodium. Nothing earth-shattering here, but a good reminder that the "4 S's" (solid fats; starches; sugars; salt) can wreak havoc on our diet and our health if eaten in excess.
From an Egg Nutrition Center perspective, we were heartened to see that the Guidelines, for the first time, actually indicate that eating an egg-a-day is OK. No doubt that this was an acknowledgment that eggs are a great source of high quality protein, and a great nutrient dense food.  Likely factoring into this conclusion as well were studies such as those by Qureshi et al (Med Sci Monitor. 2007; 13:CR1-8)   which indicated that regular egg consumption does not increase the risk of stroke or cardiovascular diseases; and Lee et al. (Brit Nutr Found 2006; 31:21-27) which indicate that eating eggs daily does not have significant impact on blood cholesterol or heart disease risk.
Often overlooked by the public, the Dietary Guidelines offer a treasure trove of good information about diet, health and nutrition in easy-to-understand language. If you're interested, you can access the Guidelines via this link: 2010 Dietary Guidelines.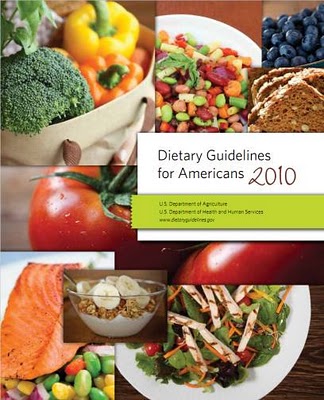 It's worth a look-see.